Every activity sectors having equipments to maintain are potentially concerned with a CMMS solution use. In this way we can quote the sectors:
Industry (automotive, pharmaceutical, etc.),
Energy (gas, oil, electricity, etc.),
Transports (road transport, rail transport, air transport,public transport, etc.),
Medical (hospitals, clinics, etc.),
Mass distribution,
Local Collectivités (urban communities, urban areas, airports, etc.),
Constructions and public works,
Harbours,
Telecoms (networks equipments management),
etc.
Depending on the concerned activity sector, targeted functionalities can be setted up into personalized solutions thanks to specific developments.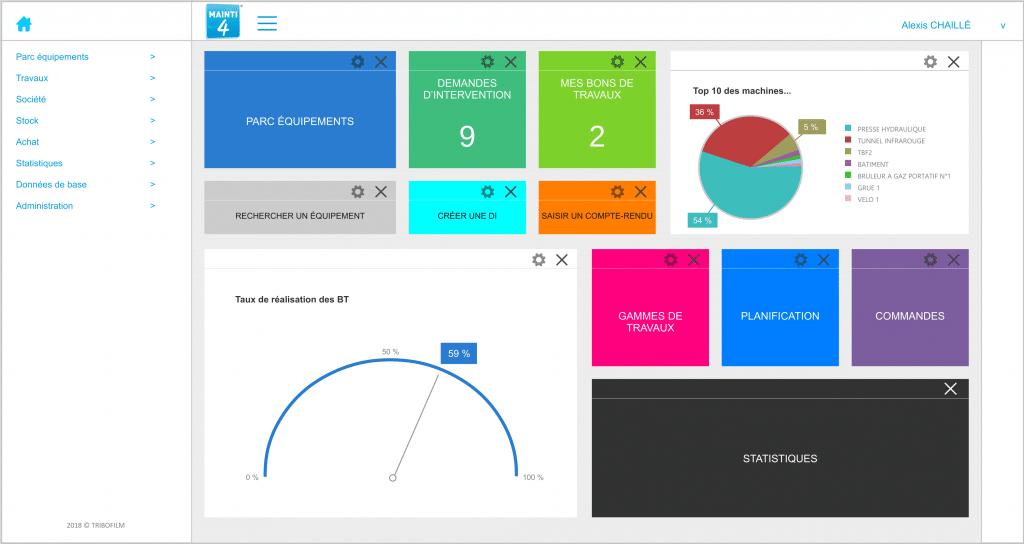 What are a CMMS principal goals ?

A better management and maintenance costs reduction,
The improvement of the production yield and maintenance team performance ,
The fiability and equipments disponibility improvement,
Buyings optimisation (external providers contracts management, financials and analitics allocations,etc),
Full work maintenance historic tracking,
Interventions planification management,
Preventive  / corrective optimal ratio search depending on the managed equipments and availability goals,
A better activities control over subcontractors and external providers ,
Stocks management optimisation (a better outputs control, inventories help, turnover rate optimization, etc.),
Equipments traceability,
Decision support through the historicals analysis , machines balance sheets, dashboards,
…