Every activity sector that has equipment to manage and upkeep will potentially need a CMMS solution to garantee optimized fonctionning.
Some examples of different sectors concerned:
Industry (automotive, pharmaceutical, etc.),
Energy (gas, oil, electricity, etc.),
Transport (road transport, rail transport, air transport,public transport, etc.),
Medical (hospitals, clinics, etc.),
Mass distribution,
Local public services (urban communities, urban areas, airports, etc.),
Constructions and public works,
Harbours,
Telecoms (networks equipments management),
and more !
Depending on the activity sector, targeted functionalities can be set up into personalized solutions thanks to specific developments.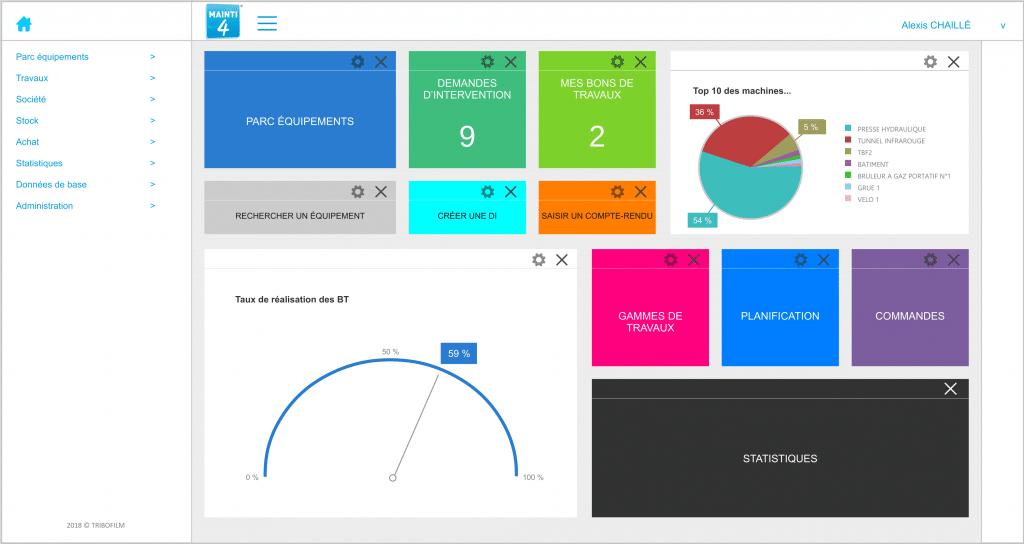 What are the principal aims of a CMMS?

Better management and reduced maintenance costs,
Improved production yield and maintenance team performance ,
Increased reliability and availability of equipment,
Optimized buying processes (management of external provider contracts, financial and analytical information etc),
Complete history and tracking of all maintenance,
Easy management when it comes to scheduling interventions,
Enquiry into the best Preventive /corrective ratio, depending on the equipment and availability goals,
Better control of subcontractors and external providers,
Enhanced stock management ( better controls of outstock, inventories assistance, optimized turnover rate etc.),
Traceability of equipment,
Decision support through the use of  history analysis , balance sheets of machines, dashboards,
…