Reduce the breakages, reduce the lubricant consumption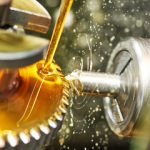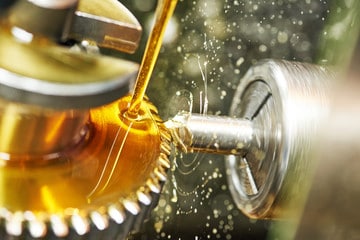 Fortified by an experience from more than 25 years in the lubrication domaine, ProgiLub® propose you a panel of elaborated tools allowing you to structure your lubrication management, whatever your type of activity.
Recognized for its large conviviality, ProgiLub®, Computer-assisted Lubrication Management Software (CLMS), is a software immediately operational and accessible to all. Closer to you, ProgiLub® has been elaborated in partnership with industrials and maintenance professionals. Even more functional, even more richer, ProgiLub® is before all a CLMS at human dimension.
Our development team is constantly attentive to our users requests and it's thanks to their remarks that this software is always progressing. That's what making it a CLMS close to the field.
Quick, easy and simple, the setting up of ProgiLub® isn't requiring specific computer science skills.
Interventions Module
Definition of the machinery park and operating rates,
Lubricants attribution and the various organs capacities,
Establishment of the systematic lubrication interventions,
Enter the interventions reports,
Edition of various documents as,
Weekly charge plan,
Lubrication plan,
Organes to watch,
Abandoned interventions.
Analysis Module

Definition of the physico-chemical characteristics of lubricants,
Analysis enter,
Analitic monitoring consultation,
Edit summary reports including graphical representations of changes in the behavior of lubricants,
Comparison of the lubricant condition and its characteristics.
Vision Module 
Graphic display of the machine and organs as plans and photographs,
The Vision module allows intuitive manipulation of the software and facilitates the equipments research in situ.
Bar Code Module
Fast and reliable entry through the bar code,
Bar code label automatic printing,
Bar code planning,
Material identification.
Nomade Module 
Follow your equipment with a portable input device,
Consult the realised interventions historics on each machine with a simple bar code,
Update your lubrication interventions directly on the terminal.
Inventory management / Purchasing Module
Manage your packaging lubricants stocks and volume,
Edit your purchases requests.