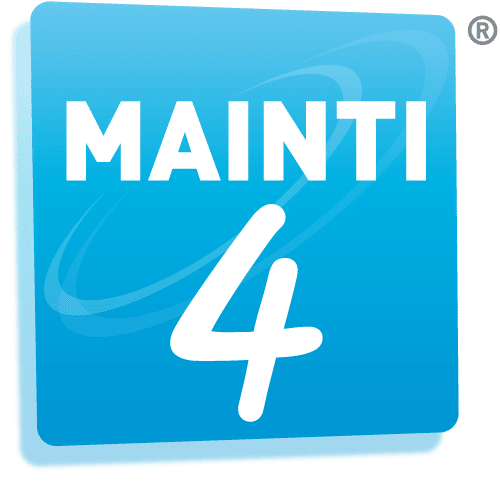 Many functionalities for your maintenance management are available in Full Web thanks our CMMS MAINTI4®.
A disconnected mobile app is also available.
MAINTI4®, the CMMS Web solution

Only a simple browser is enough to access to this solution. Designed to be compatible with all type of screens, MAINTI4® Web will enable an optimal browsing on tablets, smartphones (Android, Apple and Windows Phone), but also on computers (Windows and Mac). So, you can use this software from all type of support, and make your maintenance management easier.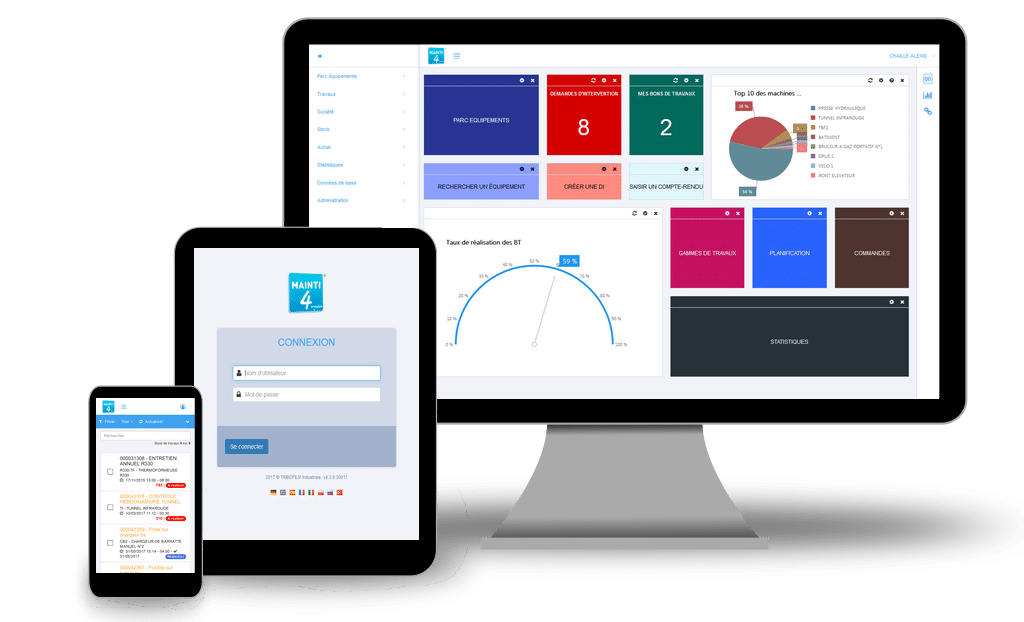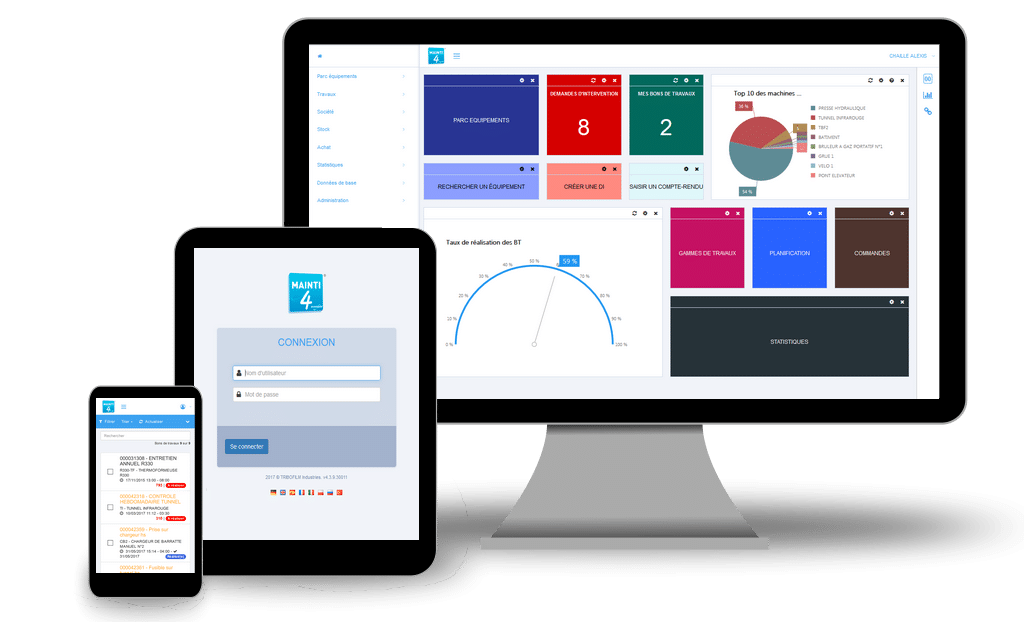 The Web CMMS MAINTI4® app offers many possibilities to assist your maintenance management :
Manage your equipments and your stocks of measure tools

Access to the whole of your equipments,
Consult the technical data of each equipment,
Complete your technical forms,
Add an equipment,
Move your equipments…
Create your work requests

Manage all your work requests (creation, acceptance, monitoring, …),
Combine easily a picture to your request from your smartphone,
Locate your intervention accurately from GPS coordinates,
Be informed by email or your request follow up…
Consult the histories
Find the whole of your interventions per shed, per department, per technician, per kind of work…
Display a list of interventions and consult them easily,
Consult each work's report in detail,
Follow various costs…
Plan your actions
Plan the work of the technicians,
Have at your disposal each technician's planning and the work's progress according to a color code,
Your technicians can consult their planning per day, per week or per month for more autonomy…
Create your reports
Fill your reports quickly from the web,
Start the beginning of the work from your smartphone, the time spent is automatically calculated,
Fill in your check values,
Combine pictures to your works, subcontractors, articles,
Guarantee your reports' integrity thanks to the electronic signature one your mobile phone,
Send your report to your costumers by email.
In few seconds, your report is closed.
Manage interactions with your suppliers

Consult your suppliers directory, their contact information and call them directly if you use the smartphone app.
Manage your stocks
Consult the whole of your items in stock,
Move your items from your stocks…
Benefits of our CMMS Web Solution

Manage your maintenance remotly and in real-time
It's quick : no need to install it on your tablet, smartphone or computer
Ergonomic et design made for a perfect use on all types of platforms (IOS, Android, Windows) and supports (Computer, tablet, smartphone)
A redisigned, refined, effective, intuitive and adjustable solution for each user.
The Web CMMS MAINTI MAINTI4® is a future wich possesses many functionnalities. It enriches itself daily and won't stop progressing, all our new developments being now focused to the web.